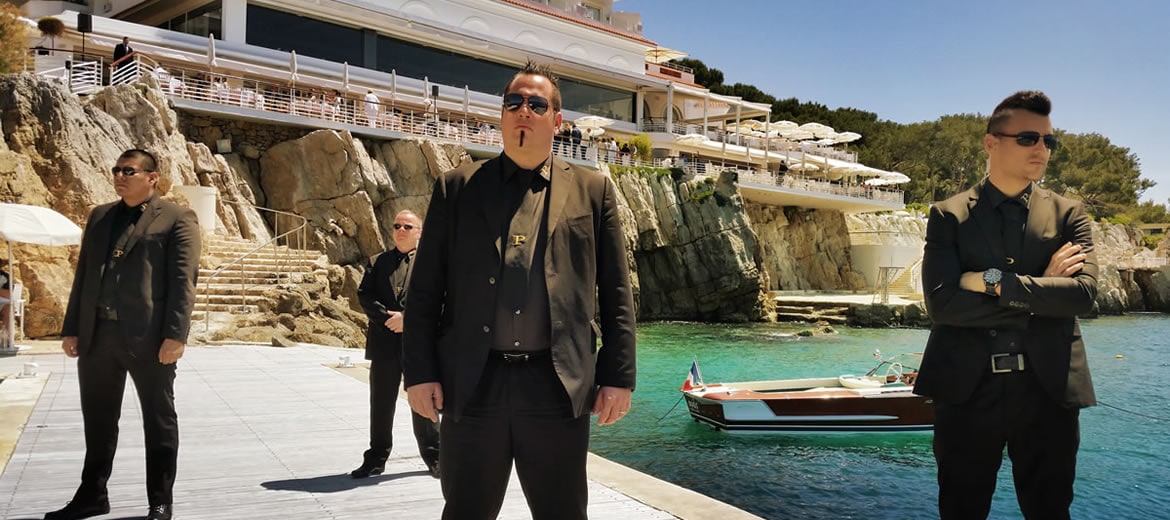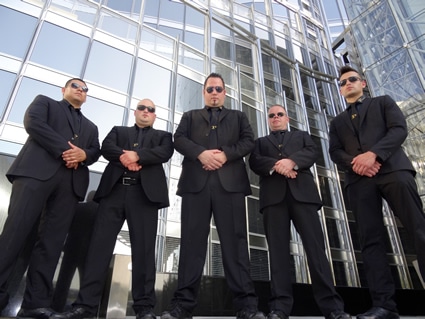 P-Guards security forces ensure safety, calm and public order. The P-Guards security service is always able to react in a professional manner thanks to a strong presence at sporting events, in shopping centres, car parks, on public transport, in town districts, pedestrian zones, multi-storey car parks or on school premises. Our security forces intervene where necessary, and always within the boundaries of the law.
P-Guards is able to defuse many dangerous situations with psychological and tactical strategies.
Our security forces cover the following main events/areas:
Festivals
Fairs
Open-air events
Concerts
Cinemas
Restaurants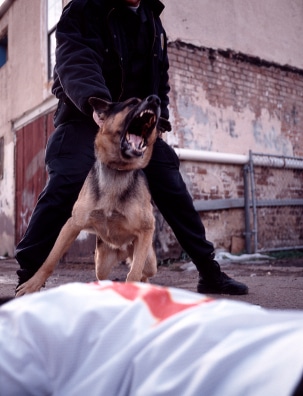 During operations in all areas, especially in highly sensitive situations, the trained dogs of P-Guards ensure security and protection, very often by their mere presence.
In the field of prevention dogs are essential; escalations can often be avoided thanks to dogs.
During all operations, dogs are always eager to work, they persuade by their swiftness, unwillingness to compromise and seriousness.
P-Guards Dog handlers´tasks include, among others
Patrol services in companies, multi-storey car parks and on construction sites
Dog handlers for surveillance of exhibitions
Dog handlers at concerts, open-air events as well as sports meetings
Security services in shopping centres
Dog handlers for communities as presence and prevention of vandalism
Dog handlers for villas, properties as well as industrial areas
Payment behaviour is deteriorating drastically. Does somebody owe you money? No problem. P-Guards will deal with the debt collection for you. The professional, discreet debt collection service provided by P-Guards sets us apart from our competitors.
P-Guards will locate the debtor, if required
We contact the debtor
P-Guards attempts to draw up a payment arrangement according to the debtor's financial circumstances
We take on the administrative work required for the debt collection
After receiving the required documents (contracts, reminder letters, prosecution information etc.) P-Guards takes on the task of debt collection.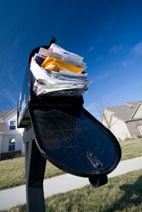 Do you want to set off on your holidays without any worries? P-Guards offers a 24-hour surveillance service for your home.
P-Guards holiday surveillance includes:
Emptying of your post box
Checking electrical equipment
Opening and closing windows and blinds
Care and feeding of small pets
Watering plants
Etc.
P-Guards will meet all your individual requirements and set up a holiday surveillance system that is tailored to your needs.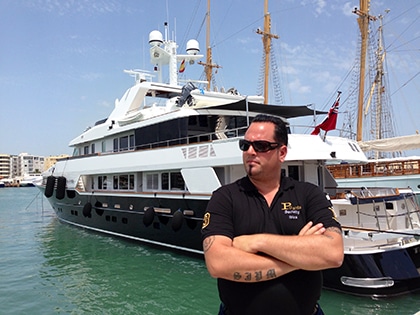 Valuable goods call for appropriate attention. P-Guards tailors the property and Yacht protection service to suit the potential risk and the customer's needs. P-Guards specialists – who may be armed if the situation warrants it – are on duty if a signifi cant immediate risk is present. Thanks to experience, intensive basic and advanced training, they provide professional protection for Yachts and valuables.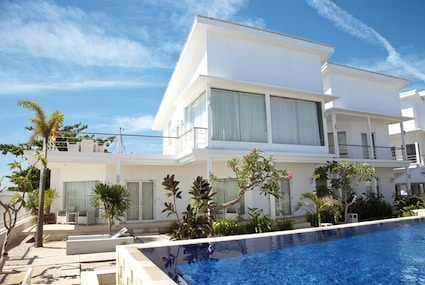 The asset protection service offered by P-Guards provides support in all sectors.
Our guard service provides optimum security for office blocks, shopping centres etc. We mainly provide security services for buildings, industrial areas, car parks, events and hotels.
P-Guards will be happy to provide you with advice and will work with you to put together a complete security solution of the highest quality.
P-Guards constantly adapts its asset protection service to deal with new threats
Active protection – undercover or in the open -
Against raids, theft or vandalism
24-hour patrols
Surveillance of infrastructures
Car parks and service areas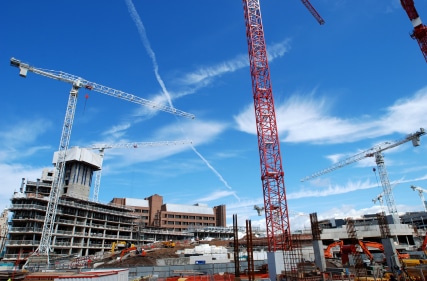 It is very important for construction sites to be guarded both during and outside of working hours by a reliable surveillance system in order to avoid delays caused by theft or vandalism.
The presence of P-Guards will prevent malicious and unwarranted damage being caused.
P-Guards construction site surveillance includes:
Individual surveillance on all construction floors (theft, vandalism)
The construction site will be secured against entry by unauthorised persons or vehicles
Surveillance of materials
Employee security checks (Ensuring workers wear helmets, checks on work permits, enforcement of construction site regulations)
Security checks on construction vehicles and sanitary facilities
P-Guards would like to relieve you of the burden of security-related matters so that unnecessary delays to your project can be avoided.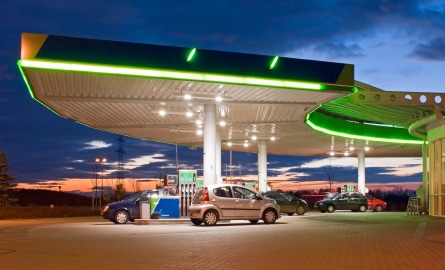 The police have discovered that there has been a spate of raids on gas stations throughout Switzerland. Gas stations are heavily used locations and require special surveillance (24 hours per day). P-Guards deals with this problem and takes preventive measures using targeted gas station surveillance.
P-Guards gas station surveillance includes:
Active protection against raids, theft and vandalism
Customer protection
Area surveillance
Shop surveillance
P-Guards: providing security for you and your clients.